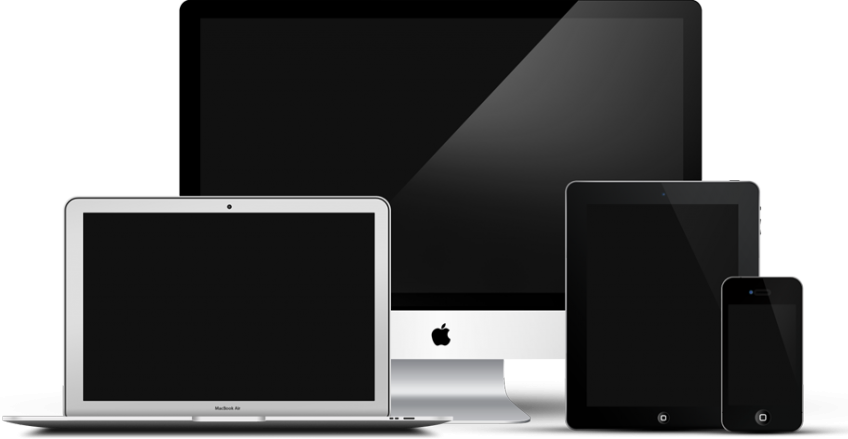 What is "Responsive" or "Mobile friendly"?
If you view mycroissant.com on your phone or tablet, you will notice all the content displays nicely in one column, but if you view it on a desktop, you will see 2 or more columns. Also all pictures, sliders and galleries will adjust size automatically.
For instance it is not easy to view and use an horizontal navigation bar on small mobiles screens, a responsive design will automatically display the same menu in a vertical style to make it easy to view and use.
A responsive website design, also called "mobile friendly" by Google, will adapt its design, adjust size of its different components and will modify automatically content according to the size of the screen on which it is viewed, in order to optimize the user experience.
You don't need to make several versions of your website, Responsive design make your website adjust automatically to any devices (laptop, tablets, smartphones, phablets, etc.)!
It is not more expensive to build a responsive website since all templates are already 100% responsive.
Why your website has to be Responsive?
User Experience UX
Your website is viewed nowadays on many different sizes of screens, in landscape or portrait position, and should always been viewed correctly.
We know that a visitor knows in only 3 seconds if he will enjoy or not a user experience on the website.
If your website is not responsive, visitors will face many issues and leave very quickly to competitors.
Non responsive don't load quickly and are not easy to navigate, people will quickly share a bad experience refraining their peers to visit your website.
Many websites using responsive templates are still not fully responsive, it is usually a matter of settings and design adjustment. Our Team applies a full responsive check on any devices formats before delivering.
SEO
Since 2014, Google cracks down on websites that aren't mobile-friendly (translate "Responsive") to lower rankings if they are not responsive. Google sets standards for websites to be considered as Responsive, from now on no matter how much money you might spend on Search Engine Optimization (SEO), if your website does not meet Google's standards, your website might be ranked even lower than cheap but responsive competitors' website!
"Mobile-friendly" is not only a concept, it is a Google's label.
Google aims to discourage people to visit your non-responsive website by warning them directly that your website is not mobile-friendly on their smartphone even before they click on your link!
Conversion Rate
Google Analytics shows how mobile users are reacting to your website. Our team will show you how to use it and improve your business.
With an ecommerce conversion tracking we you can also compare conversions rate between mobile users and desktops users.
WE THINK RESPONSIVE  WE BUILD RESPONSIVE
We build websites like Apps
FEATURE HIGHLIGHTS FOR YOUR AMAZING APP
Each element of your website page display with a specific design according to screen size
Position of the elements is different and optimized for better reading
Menus and buttons are changing for more intuitive use with one finger
Mycroissant.com team has years of experience to show any business on any device, we bring your audience closer to you.
Interface Design is our concern
Each element is responsive